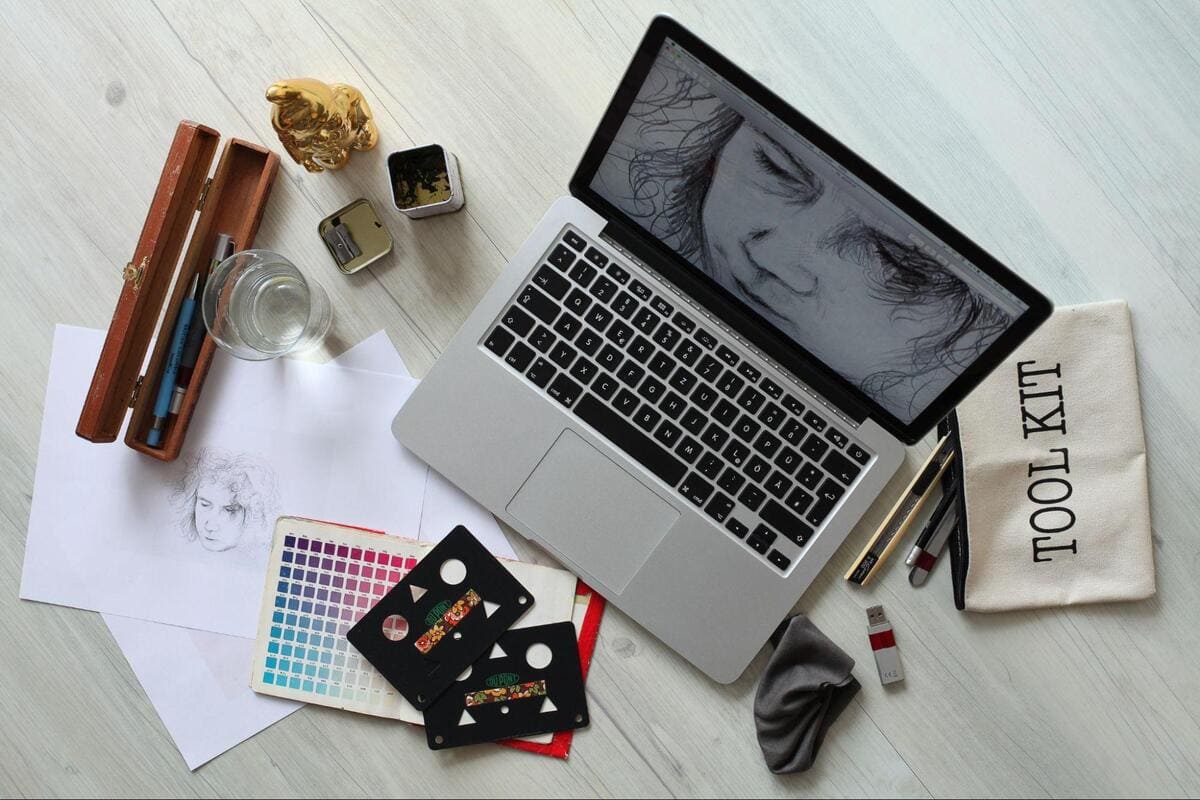 Why Good Graphic Design is Important For Your Business
You've most likely heard the saying "a picture is worth a thousand words."
Good graphic design is worth hundreds of thousands of words, and can make a huge difference in the trajectory of your business.
Investing in Professional Graphic Design Services
Graphic design stands out among other digital strategies for engaging an audience. Visual aids, like photos, videos, infographics and more, can be used by brands to communicate their personalities and positions to potential customers. You can convey a message through such imagery by evoking the emotions of onlookers which, if done strategically, encourages customers to take action.
First Impressions
Did you know a first impression is made within seven seconds? Your first interaction with a potential client can shape the rest of your business relationship. It's important to use these seven seconds efficiently so that you can maximize lead conversions. So… how do you ensure your first impressions are always good? 
In most cases, the first interaction comes in the form of visual marketing materials. Business cards, landing pages on your website, posters, flyers, social media posts, or even product packaging can be used as marketing materials. Hiring a skilled graphic designer can help bring consistency to your brand and capture the attention of potential (and existing) clientele. 
Building Your Brand
In order for a business to establish its image and remain visually consistent throughout its marketing efforts, a cohesive graphic design strategy is essential. 
Your company's brand recognition and identity can be improved greatly by good graphic design! Think about the graphics you've seen in public. Posters, billboards, flyers, even commercials. There are probably some you don't like and some you can't seem to get out of your head. But when you see good design, it often jumps out at you immediately. Don't be afraid to go with your gut!
Building Trust and Credibility
Credibility and trust are built through consistency in your brand's presentation. It is far more cost-effective to update your website frequently than to rely on printed materials. Invest in the design and content of your website and make it the center of your business. Maintain a consistent relationship between your marketing aspects, website, and other marketing assets so that everything about your brand is in sync.
The professional appearance of your website can be improved through the use of graphics and graphic design best practices, which may compel visitors to become repeat customers. It pays to have a great website!
Improved Conversion Rate
By putting a strong emphasis on aesthetic appeal, excellent graphic design can increase your bottom line. Good design communicates what your brand is about and the value it provides customers.
When building a website, graphic designers work to produce a design that is sleek, responsive and dynamic. Visual aesthetics are important, but functionality is a major part of a great website, too. People are more likely to believe that your business will provide high-quality goods or services if you have a high-quality website and visual identity. Having a mobile-friendly and stunning website, paired with consistent branding, can make or break your first impression.
Graphics Surpass Language
Everyone who visits a website can understand visuals, regardless of their first language. The importance of visual language must be recognized as the Internet eliminates geographical and cultural barriers. It is the element that draws attention to your page first. It sends a message to viewers that is, when combined with words, amplified.
Consider Apple as an example. There is no tagline for their logo, however, the design conveys innovation and efficiency to those who observe it. Everyone knows what it stands for. The imagery Apple uses on their website is entirely original, and there is a consistent look to their content regardless of the medium or format.
You can utilize stock photos on your website to convey what your business stands for and the products or services you offer, but keep in mind that there is data demonstrating that original graphics perform significantly better than stock photos.
If you are looking into creating a strong visual identity for your brand, look no further than The Janice Christopher Marketing Agency. Whether it's social media marketing and content creation, website design and management, or print and advertising design, we have everything you need to start transforming your brand image and converting leads. Contact us today for a free consultation!