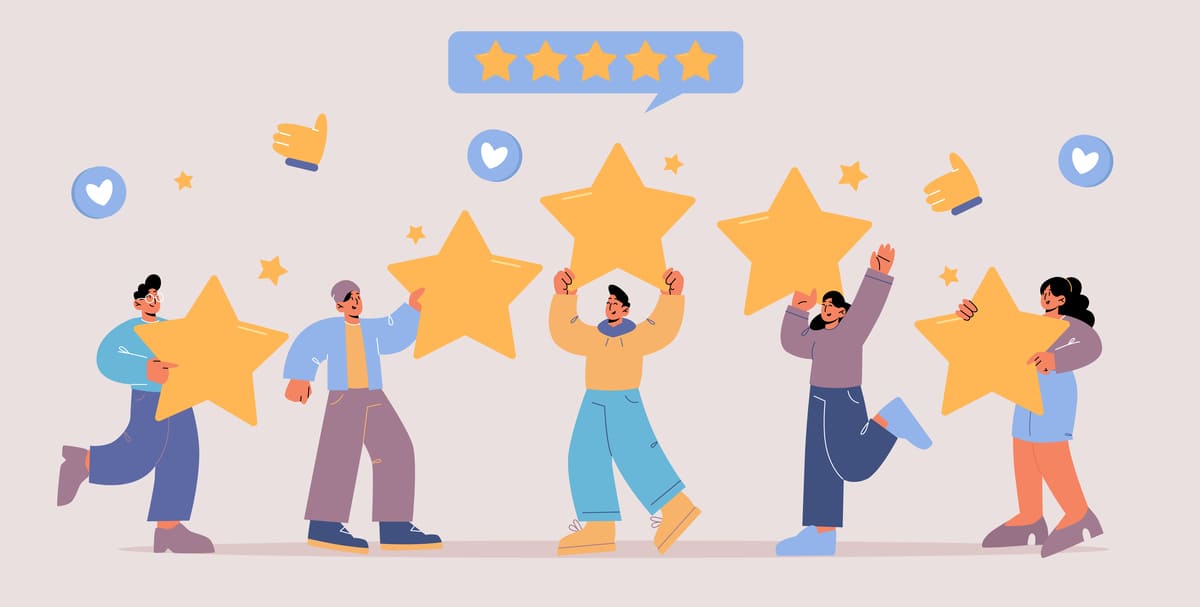 The Advantages of Managing Your Online Reputation
With more and more brands appearing online every day, reputation management has become a crucial aspect of running any business. The public's perception of your company and how you position yourself online could make or break your reputation!
If you want your business to grow, you need to not only be aware of your public image, but take action to maintain and uphold that image. Keep reading to learn more about online reputation management, its significance, and its advantages.
What is online reputation management?

A business' online image is promoted and protected through the use of marketing, search engine optimization (SEO), and public relations tactics. A good reputation management plan involves monitoring what people are saying about your company; acknowledging the positive feedback and addressing the negative feedback.
Why is reputation management important?
There are many outlets for your customers or users to leave a review. There are plenty of review sites, in addition to the countless social media platforms and blogging sites. Regardless of where your reviews come from, they can (and will!) shape the way your business is perceived by the public. 
Good or bad, businesses must listen to what is being said about them online and figure out how to improve their image so that they can stay ahead of the competition. As part of their digital marketing strategy, businesses should always allocate resources to reputation management, specifically online, in order to achieve this.
Should I respond to bad reviews?
It's critical to reply to both supportive and critical feedback when connecting with people on various social media platforms. You should respond to every review (minus spam!). This allows you to demonstrate that you value every customer and their opinions. A simple response can go a long way!
5 benefits of online reputation management:

More sales opportunities:

Many people will look at reviews online before purchasing something, going somewhere, or hiring someone.

According to Shopify

, 93% of customers actively seek out reviews before a purchase, and 84% of shoppers trust business reviews as much as word-of-mouth marketing and personal recommendations. Businesses that have positive online reviews are likely to draw more customers, while those that have more negative reviews are likely to lose out on potential customers.


Increased credibility:

People buy from the brands they trust. A bad rumor about your company spreads much faster than a good one. Publicity is publicity, but it's always better when it's

good

publicity. Your brand's credibility will soar with a strong online reputation management strategy.


Strengthen brand image:

An effective online reputation management plan helps build your perfect brand image. Your ability to create a brand can withstand the test of time directly depends on your ability to continuously monitor and acknowledge responses across numerous online platforms (

that's where we come in!

).


Effective returns: Before making an investment in a company, investors do their research. Having a positive online footprint can bring you new opportunities and advantages!


Attracting employees: Reviews are important for recruiting employees as well as attracting customers. A positive digital presence can bring in higher volumes of applications. People want to go where they will be happy!
People are talking
Whether you're just starting out or are a large corporation, it can be easy to forget that people are talking about your business. Consumers are open and honest about their experiences with different companies, which may influence others who might choose to buy what you're selling! Be a part of the conversation. Respond to feedback and make your customers feel heard. It could be the reason someone chooses your business over another!
Practice reputation management
Reputation management is something that you should perform consistently to stand out among the competition and maintain a solid reputation online. Respond to online reviews and update your online presence on all your social media platforms often. Provide incentives to your customers when they continue to use your services or refer their family members and friends. Interact with your customers and potential customers using social media. 
The Janice Christopher Marketing Agency will teach you how to understand your digital presence and let you in on the best tips and tricks to streamline your review responses and keep customers coming back. With our decades of marketing experience in New Haven, Connecticut, and across the United States and beyond, we can help elevate your brand's reputation and put you on the map. Contact us today!