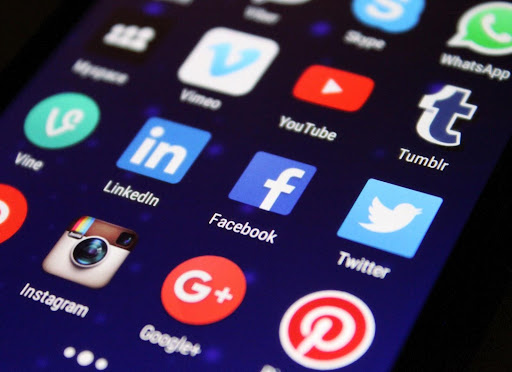 How to Boost Your Social Media Engagement
Social media platforms are not just a place to connect with friends anymore. 
Used wisely, social media can prove to be one of the most potent business tools. You can interact with target customers, increase outreach, enhance brand recognition, and generate huge revenues. 
However, simply posting on social media is not enough. If your post fails to get a high engagement rate, your efforts could go in vain, no matter how many different hashtags you use or how many times a day you post. 
You need to know the best strategies to boost engagement. 
1.
Use the right platform
It's critical to choose the right social media platform to channel your message. A strategy that works on LinkedIn may not work on TikTok. You need to identify the right platform for your business goals. Start by categorizing yourself into either a B2B (business-to-business) or B2C (business-to-consumer) company. Next, begin to solidify goals for yourself, taking client demographics into consideration. Research the preferred social media platform of your target audience, and find out your competitors' preferences.
If you had, say, a B2C retail brand that deals with visually-pleasing products, you could potentially go viral on photo- and video-based platforms, such as Instagram and Facebook, and potentially even Snapchat or TikTok! 
2.
Monitor engagement rates
To increase your social media engagement rate, you need to be aware of where you currently stand. Luckily, you can always measure and monitor your current engagement rate. 
It's essential to track your social media engagement metrics, such as likes, reactions, comments, shares, retweets, signups, subscriptions, mentions, branded hashtags, number of followers, on-page purchases, and more. These metrics help point out the strengths and weaknesses in your social media strategy, and allow you to take proper action moving forward.
If you aren't satisfied with your audience engagement level, analyze your posted content to find the reasons for that. Sometimes, you may need to improve the content quality, or increase the number of posts. In the end, it boils down to this: you need to find out what's going wrong, rather than just guessing or sitting around and waiting it out.
3.
Ramp up content quality
You can't afford to cut corners on quality if you expect to increase your social media engagement. Your content should always be able to give solutions to readers' problems. You can post blogs, articles, case studies, guides, images, and videos to engage target customers.
Blogs, articles, and guides are types of long-form content that give detailed information to readers. They help to build your brand, reflect your thoughts, improve SEO, and drive website traffic. You can post these types of content on Facebook, Twitter, and Linkedin, among other similar platforms. Instagram even has a 'Guide' option for creators! You can combine storytelling with your posts, locations, or even Instagram Shopping products.
Image posts almost always work for B2C businesses. By posting eye-catching and memorable images, you can show off your products and brand elements. A good digital marketing agency (like us!) can always help you create engaging and valuable content to post on Instagram and Facebook. 
Videos can be one of the most engaging forms of content if done right. Impressive videos can create a meaningful impact and convert potential customers into long-term ones. The best platforms to post a video are YouTube, Instagram, and TikTok. You can also make engaging videos on Facebook and benefit from Facebook video impressions and Facebook video ad metrics. The possibilities are really endless!
Social media has come a long way. It can be one of the most potent brand marketing tools if used correctly! We hope these tips and tricks can help you increase your social media engagement.
It can be overwhelming to design a website that optimizes lead generation all on your own. Don't worry!
The Janice Christopher Marketing Agency
is here to help you achieve your
lead generation goals
so you can focus on running your business. Just let us know of any preferences or ideas that you have for your website, and our team will design a fast, responsive, and user-friendly website that reflects your brand goals and values. Get in touch with our team of digital marketing experts to learn what we can do for you! Call us at (203) 903-1070 or contact us online today
using our contact form
. We look forward to hearing from you soon!