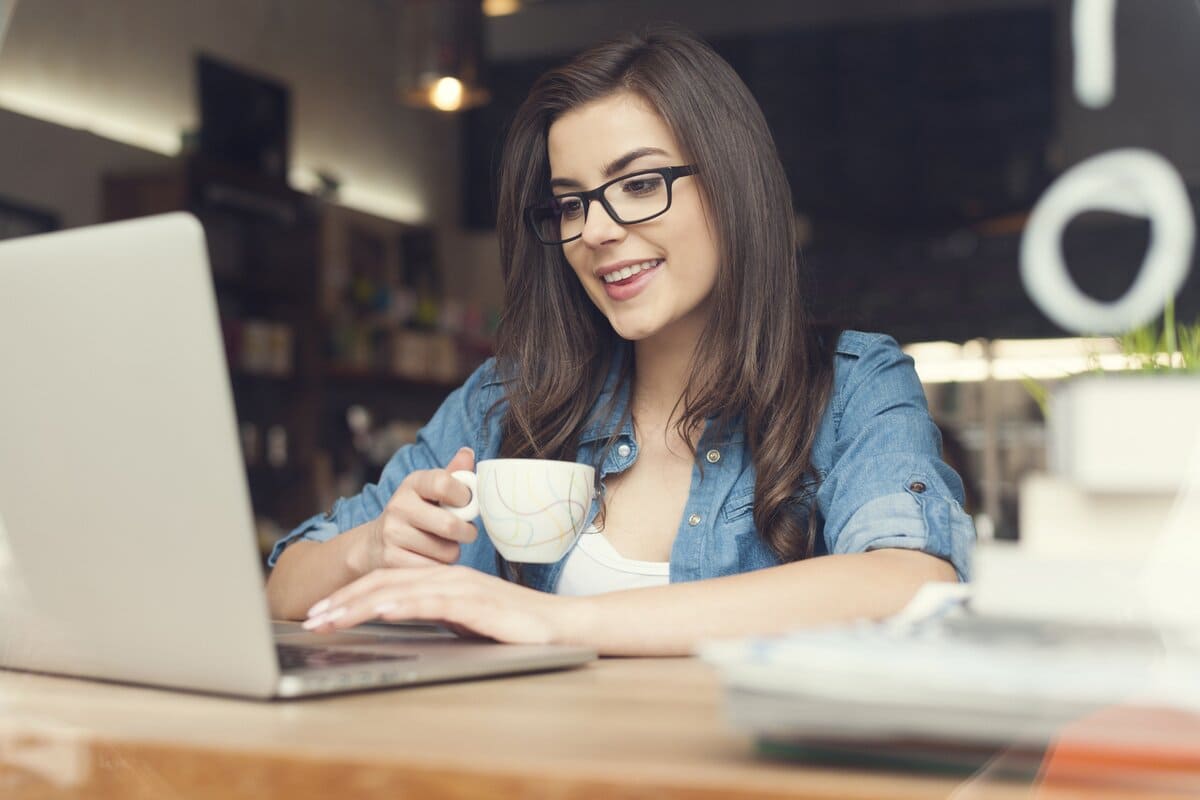 What Makes a Website User-Friendly, and Why Does it Matter?
The most simple and effective way to connect with your current customers and draw in new ones is through your website. An outdated website that wasn't designed to be viewed on mobile devices, however, simply won't do. 
57% of mobile users won't recommend a business if its mobile website is poorly designed, or unresponsive. In fact, 85% of adults think that a company's website when viewed on a mobile device should be as good or better than its desktop website. That is a significant number of missed chances and lost leads! 
The progression of the internet over the last number of years has changed the way people process information. Being stuck in the past isn't doing you any favors. Fortunately, a stunning and straightforward website can assist in keeping your business open 24/7– at least, virtually.
Website design goes beyond skin-deep
When you're looking for a website designer to build a site to promote your business, it's important that you consider readability, navigability, mobile usability, and loading speeds. These pillars of website design and development are essential to building a user-friendly website that can benefit your business for years to come.
Readability
Most website visitors scan a page quickly in search of the information they're looking for. By ensuring that key information is easily accessible, legible, and organized effectively, you allow for a seamless experience for the customer. They'll be able to locate the information they need without the hassle!
The first step to achieving readability is to break up your information. By using bullet points, headings and subheadings, shorter paragraphs and white space, you'll be making it easier for your customers to find what they're looking for. Nobody likes to sift through large blocks of text!
Navigability
There's tough competition out there, and if your customer can't find the information they're looking for, they'll likely just move on. It's essential to have a clean website with a design and layout best suited to your customer's needs and habits. A skilled website designer can help you narrow down your options and choose the right look for your business.
Organize content by relevance and keep in mind how your customers would navigate your website. Keep your menu simple to prevent users from getting lost, confused, or giving up. If you have many pages on your website, consider adding a search bar so users can easily find what they want. The header and footer of your website should also be designed to add value and make navigation effortless. 
Mobile usability
A website that's optimized for mobile use enhances the user experience, improves your Google rankings, and provides convenience for your customers, making it easier for them to reach you and your product. 
Americans spend an average of 3 hours and 10 minutes on their smartphones daily. When a site is designed responsively, information is easily accessible at the tips of your consumer's fingers. A website that isn't mobile-friendly forces users to pinch and zoom their screen, often frustrating customers to the point of giving up on the entire process. People do NOT want to work hard to use your website, and experienced website designers know this!
In a society where 88% of Americans have negative feelings about brands with poorly performing websites, clear calls to action are essential and can improve customer conversion rates and communication within an organization. Opting for a knowledgeable and skilled website designer ensures that your new site follows best practices, looks beautiful, and is both functional and easy to use on any device.
Improve your Google ranking 
Did you know that Google's share of mobile search traffic is over 85% globally? With the highest share of mobile users in the world, you want to be on the first page of Google's search results because only 0.78% of Google users click results on the second page! 
Having a mobile-friendly website is one of the factors that Google considers when it ranks its search results. You can check if your website is easy to view across all devices with Google's helpful mobile-friendly test tool. 
Greater user convenience
Having a website that people can access from their smartphones allows you to reach more customers faster. A mobile-friendly site adds credibility to your brand and positions you as a trustworthy source of information for your customers. 
The average attention span of a person is 8 seconds. That's the amount of time you have to grab their attention and gain their business or lose it. Consumers are constantly looking for products, tools, and services that can increase their convenience. With a great website, customers can reach you and get the information they need when it's most convenient for them, even if that's outside of your regular business hours. 
A user-friendly website will help your business attract new customers and succeed. If your website needs updating or isn't optimized for mobile use, it's time to consider bringing in a professional!
At the Janice Christopher Marketing Agency, we understand the importance of having a well-designed, responsive website. Our talented website design team is ready to help you get found online and start converting more leads. For more information or to set up a consultation, give our staff a call at (203) 903-1070 or email us at support@janicechristopher.com today!
We're located in New Haven CT, and serve clients all over the United States.